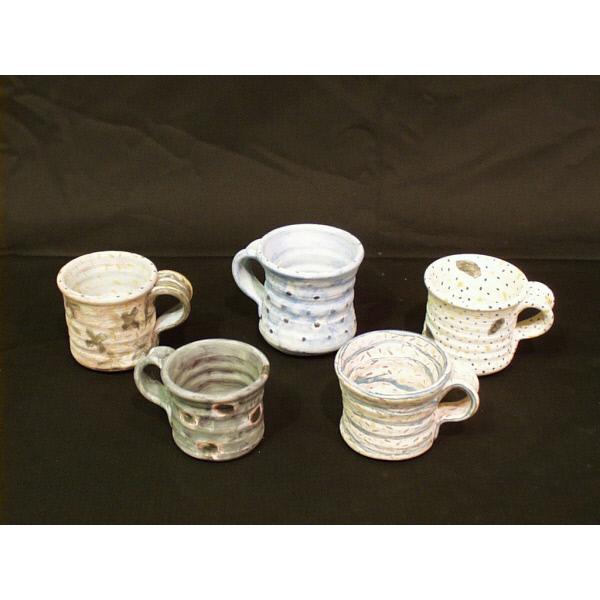 Cup (unfinished)
Dimensions:
Overall: 2 1/2 x 3 3/4 x 3 in. (6.4 x 9.5 x 7.6 cm)
Medium:
Ceramic (porcelain, ceramic pencil, watercolour, felt pen, underglaze)
Credit Line:
from the University of Lethbridge art collection; gift of the artist, 1999
Description
Five cups glazed with various patterns of dots, lines and shapes. vessels, cups, mugs, repetition, pattern.